Awana is a nondenominational, Bible-centered program for children. Since 1950, an ever-growing number of churches have been using the Awana program to reach out to children in their communities. Through Awana, we seek to minister to boys and girls and their families with the gospel of Christ and help them to live Christ-honoring lives. All children are welcome to Awana, regardless of religious affiliation.

AWANA Club places an emphasis on outreach, prayer, evangelism, scripture memorization, small group relationships and fun. It is our confidence that as families learn more about the depth of God's love for them, they will respond by living a life that is holy and pleasing to God (Romans 12:1) and will boldly impact their world and beyond (Matthew 28:19-20).
We are planning to run our AWANA program in a creative way this Fall for both our Maple and Palm Campuses!

We are anticipating the need to use the following schedule during the Fall semester, when COVID-19 restrictions are in place. We will make adjustments as COVID-19 restrictions are lessened.

AWANA Year:
Wednesdays, Sep. 2, 2020 - May 5, 2021


Maple Campus Details:

Date: Wednesday Nights

Time: 6:30-7:30pm

Option #1 - In person (Maple Campus - Gym) -
*this is not a drop-off event. Parents are invited to stay and take part.

Option #2 - on Zoom (Clubbers will receive a Zoom invite for Zoom meetings)

Cubbies:
This year the Cubbies program will be a parent-led and at-home program. Cubbie lessons will be recorded and uploaded to the Campus AWANA media list on the church website.

AWANA Leaders will be in touch with the clubbers with special events, videos to access and opportunities to connect. We all love surprises!


Cubbies is the AWANA Club for preschoolers during the two years prior to regular kindergarten (usually 3 and 4-year-olds). Cubbies is unique because it supports and maintains the parents as the primary source of spiritual nurturing by directly involving them in the teaching and learning process.

Cubbies uses fundamental AWANA elements of Bible memorization, handbooks, awards, and activities. Developmentally appropriate lessons and activities combine basic Bible truths with popular preschool concepts of colors, shapes, numbers, and letters.

In 2020/21, Cubbies will be a parent-led, at-home program.
Sparks is the AWANA Club for lively kindergarteners, 1st and 2nd graders. Each Club session is divided into three segments. During Green Meadow Time, Sparks gather for their Bible lesson.

During Sparkle Time, clubbers complete handbook sections. In Game Time, Sparks enjoy games played on the AWANA Game Circle. Sparky, the friendly firefly, appears throughout the Bible-based materials to encourage clubbers to complete their handbook achievements.
Truth & Training AWANA Club is for 3rd-6th grade boys and girls. The T&T theme uses Bible-based material to lead student into an exciting adventure of the Word of God.

The Club meeting consists of Council Time, when all clubbers get together for applicable Bible teaching, Handbook Time, when boys and girls meet in small groups to complete their handbook sections, and Game Time, when games are played on the AWANA Game Circle.
6:15pm | Maple Auditorium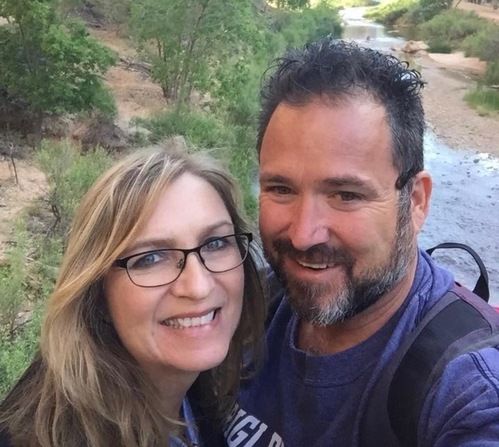 Assistant Ministry Director - Palm Campus
Ask a question or express interest in getting involved.