These are challenging days for men. Our society sends mixed messages about manhood, sometimes portraying men as immature, self-centered and clueless. Yet certain athletes, actors and others are often elevated to the status of hero.

In twenty-first century America we desperately need to understand manhood and its essential role in society. Our families and communities do need godly male role models, but the truth is that men struggle with knowing how to become the husbands, fathers, friends and citizens we were designed to be.

Our task in Men's Ministry is to discover God's design for manhood and how to live as Christ's men in these times. At Campus Bible Church we are doing this through a variety of small groups, motivational events and bible studies.
Thursdays | 6-7am | Room A203 - Maple Campus

MEN - Come and experience the power of Scripture-fed, Spirit-led, worship-based prayer with other men! We are currently praying through the Gospel of Luke.
Next Class:
Thursdays, Jan. 23 - April 9, 2020
6:30-9pm | Maple A201

Want to take a deeper step in your relationship with God and learn what it means to be the leader God wants you to be in your home, marriage, work, and church? If so, take the next Men in Action Class. It's a great chance to be challenged in your leadership and a great opportunity to get to know other men in our church.

Each class averages between 20-50 students which makes for opportunities to build significant friendships.

Class Leaders: Pastor Jim Cecy & Mike Wilhelm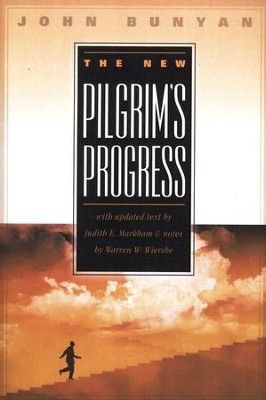 Pilgrim's Progress Men's Study
Tuesdays, Feb. 4 - April 7, 2020

7-8:30pm | Maple A201
Book Study: The New Pilgrim's Progress by John Bunyan,
with updated text by Judith Markham & notes by Warren Wiersbe.

For the past three centuries The Pilgrim's Progress has inspired millions of believers to persevere in their Christian Life. It is the story of every believer's journey - filled with adventures and misadventures, trials and temptations, pitfalls, detours, distractions and deceptions... as well as the joys, triumphs, friendships and rewards promised to all who walk the narrow path that leads to eternal life.

Next to the Bible, it has been the best-selling Christian book in the English language. Yet in our day fewer and fewer Christians read it. Don't let this be the generation in which Pilgrim's Progress disappears!

Join Pastor Kenton and the Men's Ministry Team for a 10-week, in-depth and devotional study of this epic masterpiece by John Bunyan.

Together we will read through Part 1, discussing Biblical and theological insights, and applying practical lessons to our lives. We are challenging husbands and fathers come study this book... and then read it to their families! This is one of the best family devotionals you will ever find.
Contact Men's Ministry Team
We'd love to hear from you. Fill out the form below to get started.